PokerStars approved for online poker, casino and sports betting in Ontario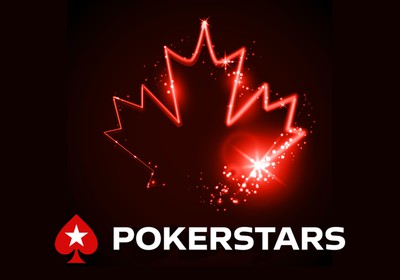 PokerStars is set to launch regulated online poker, casino and sports betting in the Canadian province of Ontario.
Earlier this week, the Alcohol and Gaming Commission of Ontario (AGCO) issued a license to GST Interactive Canada Inc, a subsidiary of Flutter, for a real money gambling site on the on.pokerstars.ca domain. This completes the first step of a two-step approval process before the company can launch online poker in Ontario.
The license also authorizes related casino and sports domains and three mobile apps – one for each iGaming vertical.
The next step is for PokerStars to sign an operating agreement with the iGO. It's hard to gauge when this will happen – most operators do it quickly, while others deliberately drag their heels.
However, there are signs that PokerStars plans to launch by late June or early July.
Ontario Online Poker: A Brief Timeline
PokerStars Ontario: A Long Time Ahead
The Ontario iGaming Marketplace opened in early April. Over the next two months, some two dozen iGaming operators went live, with major North American sportsbooks – BetMGM, DraftKings, BetRivers and Flutter FanDuelamong local and European operators, all launched in the provinces.
There have been fewer online poker launches in Ontario. Yet in the first week, players had a choice of four sites: 888poker Ontario went live on opening day, quickly followed by a trio of sites all sharing cash on a single network: BetMGM, partypoker and bwin.
It is a priority for the AGCO to regularize unregulated activities in a timely manner, and all applicants must complete all necessary steps with the AGCO and iGO as fast as possibleHowever, the two largest online poker operators in the world – GGPoker and PokerStars – remain on the sidelines.
This could have been delayed by regulatory bureaucracy, although one can assume that was on purpose. While licenses are pending, sites can continue to serve the Ontario online poker market from overseas. As a result, Ontario players today can access the global player pools of PokerStars and GG – a much more attractive offering than the much smaller separate regulated sites.
Whatever the reason, PokerStars licensing has undoubtedly been slow. while he assured fuse poker in April that it was working with regulators to launch so far it had not passed the first stage of the approval process.
Meanwhile, GGPoker, which plans to launch on WSOP.CA in partnership with the world famous brand, was approved by the AGCO more than three months ago. It originally planned to launch in April, but the process has since stalled. He has not yet signed an agreement with the iGO.
Online Poker Ontario: June 10, 2022
| Operator | AGCO Licence? | iGO authorized? | Ontario launch | Network |
| --- | --- | --- | --- | --- |
| 888poker | Yes | Yes | April 4 | separate independent |
| BetMGM | Yes | Yes | April 5 | Separate BetMGM network |
| partypoker | Yes | Yes | April 12 | Separate BetMGM network |
| bwin | Yes | Yes | April 12 | Separate BetMGM network |
| GGPoker/WSOP | Yes | Nope | Deferred | Stay on the global pool for now |
| PokerStars | Yes (June 8) | Nope | Deferred | Stay on the global pool for now |
The next wave of online poker rooms expected this summer
However, this bizarre two-tiered status quo – regulated sites with small, segregated player pools competing against slowly "transitioning" global poker sites – cannot last long. As poker industry PRO reported earlier this monththere have been signs suggesting that PokerStars is preparing to move forward with its Ontario license.
First, he may have wanted his flagship online poker spring championship (SCOOP) to conclude before moving. With that finally in the rearview mirror, the bridges are now clear for Ontario players to make the transition.
Secondly, it looks like PokerStars is gearing up for a marketing blitz, with a recent casting call – looking for PokerStars players in Toronto "who have interesting stories from their experience in the PokerStars community" – shot this month.
The regulator may also seek to apply pressure. In a recent statement to fuse pokera AGCO spokesperson "provided clear guidance on the requirements for exiting the unregulated market".
"It's a priority for the AGCO to regularize unregulated activities in a timely manner, and all applicants must complete all necessary steps with the AGCO and iGO as soon as possible," it said. Any perceived delay in the process would likely not be welcomed by the regulator.
PokerStars may also come under pressure from giant Flutter. The company is planning a one-of-a-kind partnership between arguably its two most important brands, FanDuel and PokerStars to offer a first class product in Ontario: with a bookmaker provided by FanDuel and an online casino and poker by PokerStars.
With the PokerStars part of this couple still out of the market, he left FanDuel alone. The sooner PokerStars is approved, the sooner the pair can execute this plan. It is therefore curious that the PokerStars license today includes a sports domain and a mobile application, although there is no obligation to use this approval.
Of course, the change will be bittersweet for Ontario's online poker players. The transition will mean a much smaller pool of players. However, with operators battling for market share, there could be a marketing flurry, with aggressive tournament schedules likely leading to considerable overlay value.