5 Responsible Gambling Tools to Help You Gamble Safely Online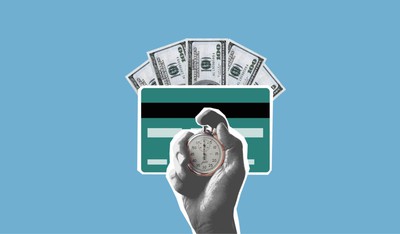 Responsible gambling tools offer some of the most effective ways for players to limit the time and money spent at an online poker room, online casino or sportsbook.
Any legitimate and reputable online gambling operator will offer in-app tools – commonly referred to in the industry "responsible gambling tools" or RG tools — in their software. These tools are available to players when registering or at any time after connecting to the site.
The most popular responsible gambling tools that players will find on legal and regulated sites are:
Deposit limits: A way to limit the amount of money deposited on a site on a daily, weekly or monthly basis. Once the maximum amount has been deposited, the player will not be able to deposit any more money on the site until the time has elapsed.
Time limit: This responsible gambling tool limits the time spent on an online gambling site. Once the user has exhausted their allotted time, they will be forced to take a break,
Loss limits: Setting a loss limit is another variant of a deposit limit. Once a player loses a certain amount of money, they will be automatically logged out and unable to play any games for a predetermined period of time.
Time out: These can be configured to enforce a predetermined amount of time away from the tables after a certain threshold has been reached, such as losing a hand or a big pot. Timeouts are a great way to take a step back and clear your head, especially if you start to find yourself chasing losses.
Self-exclusion: Not really a tool, but self-exclusion is a way for a player to ban themselves from logging into an online poker room, casino or sports betting and it can even apply to the live casino scene. It is similar to a Time Out, in that they both involve an enforced break for a set amount of time, but self-exclusion usually applies to a longer period, ranging from six months to six years to a lifetime ban. Registration for self-exclusion can usually be done through the operator's site or at the state level.
A blended approach can be used when using these tools so that the perfect combination of preventative measures can be implemented as the player sees fit. Any combination of these responsible online gambling tools will help reduce overspending on time spent on a site. These tools should also be easily accessible through the online poker, casino or sports betting software platform and mobile app.
For example, deposit limits can be used in conjunction with a time limit. The player will set the maximum amount he is allowed to deposit on the site as well as the length of time he can remain logged in. This helps prevent players from wasting hours chasing their losses and getting sucked into addictive behavior.
But it shouldn't always be the player's responsibility to limit play – the operator has a duty of care to its players. For example, if a player chooses to self-exclude, the operator should not contact them or encourage them to play in any way.

Last check: March 2022
Special registration offer
100% deposit bonus up to $600!
Play a hand and get $50 in tournament chips
Top quality mobile app
best online MTB program
Going further, leading operators such as PokerStars parent company Flutter and Unibet parent company Kindred Group have impressive systems in place to monitor whether players are playing online within their means or s there needs to be operator intervention to limit what the player spends.
For example, the British and Irish brand Flutter was recently revealed to a responsible gambling site sports shield that it performs financial checks early in the customer journey for anyone who is likely to gamble more than they can afford.
Working on this plan, Flutter created the Triple Tier Affordability make financial controls as strong as possible.
"It works by having three layers of protection," said Luke Sugden, director of risk and safer games for Flutter UK&I. sports shield. "First, identify financial red flags (such as bankruptcies) when registering; second, permanent and real-time monitoring of all customers; and third, bespoke spending backstops, which means we can support gamers throughout the customer journey, helping us to ensure that gaming remains a safe and enjoyable experience for all of our customers. We believe there must be weaker safety nets for younger customers because, in general, they are less affordable and at a higher risk of potential harm.
"As with everything in life, it is not possible to eliminate 100% of the risk of an activity. Our goal is to minimize risk as much as possible to keep our customers safe and to provide the best possible support if something goes wrong," adds Sugden.
Learn more about responsible gaming, how to recognize harmful gambling behavior, how to tell if a poker site is legit, and more at Poker Shield »